Distribution of PET film
Authour: Admin | Date: 31-01-2018
Detailed information on PET film distribution
Huynh De Co., Ltd is a reputable and high quality PET film production unit, along with modern, high-quality European production line, making our company's production unit. I am the place where you can trust to buy our company products.
Advantages of products carrying pet plastic
Hardness, high toughness
The ability to withstand high temperatures, does not harm human health
When burning, it does not cause toxic toxic gases
Manufactured on modern and quality lines, our products are free of ripples, wrinkles and high transparency.
Read more >>> Air-bubble foam film in Hai Phong
Actual image description
PET plastic film products are also applied to other business items such as:
Making materials for textile industry
Use to print the patterned surface on the glass
Can be used as an insulator
In medicine, it is used to make x-ray film
The company produces PET films nationwide
Currently, there are many distributors of this type of product. However, most of them are intermediaries, so the price is often high. However, the Brother Group is a unit that directly manufactures and distributes plastic in PET. Therefore, our selling price is cheaper than other agents or companies. If you want to buy, please contact us immediately with the following information:
BROTHER GROUP
Specialized in manufacturing: PET film, APET, PVC
Usage: Window film box, printed film, plastic, plastic box
Printing supplies: Print slats 、 Plastic slats nhôm Aluminum slats 、 PFT cellophane sợi Fiber adhesive tape hai Double-sided tape 、 Printing blue felt 、 Sun wheels 、 Paper rolls, etc.
Packaging material: Lanyard co Shrink film trong Clear tape, etc.
Phone: 02256507055/02256507056 /0386506673 /0708140460
Contact: Mr Li
Address: No. 1041 Nguyen Binh Khiem Street - Dong Hai Ward - Hai An District - Hai Phong City
Website: http://xdapet.com/
2017-12-21 21:09:48 | Admin
Huynh De Joint Venture Co., Ltd is the largest PET film making and distributing company in Hai Phong. With a large and modern factory system, we can satisfy our customers with the quantity and quality of our products.
Polyethylene terephthalate (PET, PETE, PETP or PET-P) is a thermoplastic, polyester resin used in synthetic yarns, beverages, food and liquid containers, ...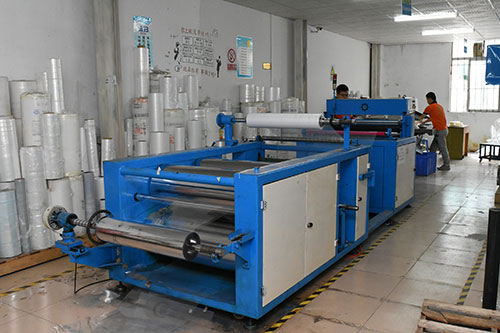 2017-12-21 21:09:48 | Admin