Some applications of PET film
Authour: | Date: 31-01-2018
PET plastic film
PET (Polyethylene terephthalate called PET, PETE, PETP or PET-P) is thermoplastic, belongs to the type of Polyester plastic used in fiber synthesis, beverage containers, food and for storing liquids, It is possible to make injection molding for forming and in industry often combined with fiberglass.
In 1941 the Calico Printer 'Association in Manchester discovered PET and in 1973, PET bottles were made.
Finding PET is a big step forward, and today PET is one of the raw materials used in the production of craft yarns.
The properties of PET film are highly dependent on the heat treatment process, and can exist in two forms: amorphous (transparent) and crystalline (opaque white).
Application of PET plastic film
Most of the PET industry in the world is used to synthesize fibers (accounting for 60%) to supply about 30% of the world's demand.
PET resin is applied as polyester in combination with cotton in the field of fabric production.
PET resins are manufactured under the trade names Arnite, Impet and Rynite, Ertalyte, Hostaphan, Melinex and Mylar films, and Dacron, Diolen, Terylene and Trevira fibers.
PET resin is applied to create very good air and moisture-proof films. PET plastic can be wrapped with a hard shell or hard shell wrapped items, determined by the thickness and amount of plastic needed.
PET plastic used to produce bottles for drinks such as water, alcohol, ... has high strength and withstands strong impacts
PET resins can be made into thin films (commonly known as mylar)
PET resin is applied to encapsulate aluminum with the purpose of reducing the magnetic conductivity, making the aluminum more reflective and light blocking.
PET or Dacron plastic is also used as a layer of insulation covering the outer part of the international space station (ISS).
PET resin is a semi-crystalline form. Sails are usually made of Dacron, a type of PET fiber, which is light in color, lightweight rotating instruments are usually made of nylon.
2017-12-21 21:09:48 | Admin
Huynh De Joint Venture Co., Ltd is the largest PET film making and distributing company in Hai Phong. With a large and modern factory system, we can satisfy our customers with the quantity and quality of our products.
Polyethylene terephthalate (PET, PETE, PETP or PET-P) is a thermoplastic, polyester resin used in synthetic yarns, beverages, food and liquid containers, ...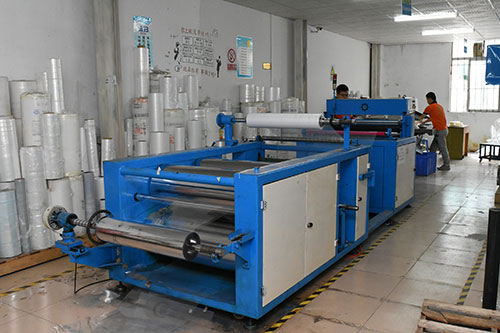 2017-12-21 21:09:48 | Admin