The company manufactures and distributes PET film
Authour: Admin | Date: 31-01-2018
Producing and distributing PET plastic film in Hai Phong city
At the present time, Hai Phong has a lot of businesses and companies operating in the field of printing. Therefore, the need to find plastic film distributors including PET films is very high. In order to meet the needs of customers, Huynh De Co., Ltd. has invested in a large factory area, including modern machines imported from abroad.
Along with that, we have a team of skilled production workers, leading plastic film quality monitoring experts with experience. With all elements of facilities, people are well prepared and trained to help Huynh De create products of high quality in accordance with domestic and international standards. Therefore, for many years, Huynh De's products have always been in the lead in Hai Phong and are highly appreciated and trusted by our printing company partners for choosing our products.
Not only providing good quality products, Huynh De Company is also a company that distributes PET films at low prices. With the advantage that the unit directly manufactures and supplies products without any agents or intermediaries distributors, our selling prices are always lower than many other agents. Our products manufactured in the factory after being packed will be shipped to the door for customers. Currently, Huynh De Co., Ltd. is a partner of many enterprises not only in Hai Phong city but also in other cities such as Hai Duong, Hanoi, Quang Ninh, Ninh Binh, Thai Binh. , Thanh Hóa, Da Nang, Bình Dương, Ho Chi Minh City, Vinh Phuc, Hung Yen, ...
In addition to manufacturing and distributing PET plastic film, we also produce and distribute other types of printing products such as:
Plastic films: PP, PVC, APET, PP, PS, PE.
Packaging materials include clear tape and lanyards
Printing materials include all kinds of products such as pins, soft rubber prints, Carton ink, color printing paper ...
Machinery and accessories for printing machinery such as automatic splinters, paper pushers, horse pistons, brake pads.
Contact information The company produces and distributes PET plastic film
For your company, customers wishing to buy high quality PET film, affordable, fast shipping, please contact Huynh De Co., Ltd., we will definitely Meet all requirements and please you. For further information, please contact:
HUYNH DUE COMBINED PRODUCTION CO., LTD
Address: 1041 Nguyễn Bỉnh Khiêm, Hải An, Hải Phòng City
Hotline: 076 236 1010/ 02256507055 / 02256507056 / 0386506673 / 0708140460
Email: 2136078132@qq.com
Website: www.xdrpet.com
2017-12-21 21:09:48 | Admin
Huynh De Joint Venture Co., Ltd is the largest PET film making and distributing company in Hai Phong. With a large and modern factory system, we can satisfy our customers with the quantity and quality of our products.
Polyethylene terephthalate (PET, PETE, PETP or PET-P) is a thermoplastic, polyester resin used in synthetic yarns, beverages, food and liquid containers, ...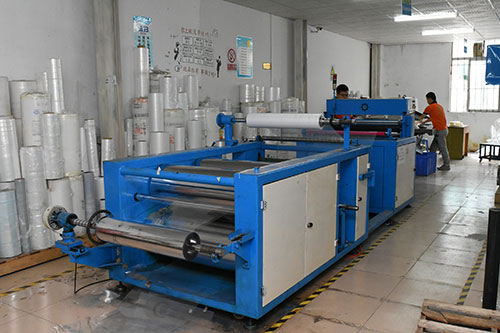 2017-12-21 21:09:48 | Admin